Granton, Edinburgh - Retaining Wall Stabilisation
An ancient 2m to 6m high and 40m long sandstone masonry retaining wall, a listed and historic structure, suffering from distortion and damage was investigated, stabilised and repaired.
Byland Engineering planned, specified, supervised and interpreted intrusive ground investigations to establish ground conditions for the back-analysis of wall stability and the design of an intervention programme. Working closely with the consulting structural engineer and the client, St Columba's Hospice, the wall foundations and cross section, as well as the nature of the retained soils and groundwater were carefully defined.
The overall stability of the wall was analysed and a stabilisation scheme of self-drilled soil nails and relieving drainage weep-holes was devised and specified.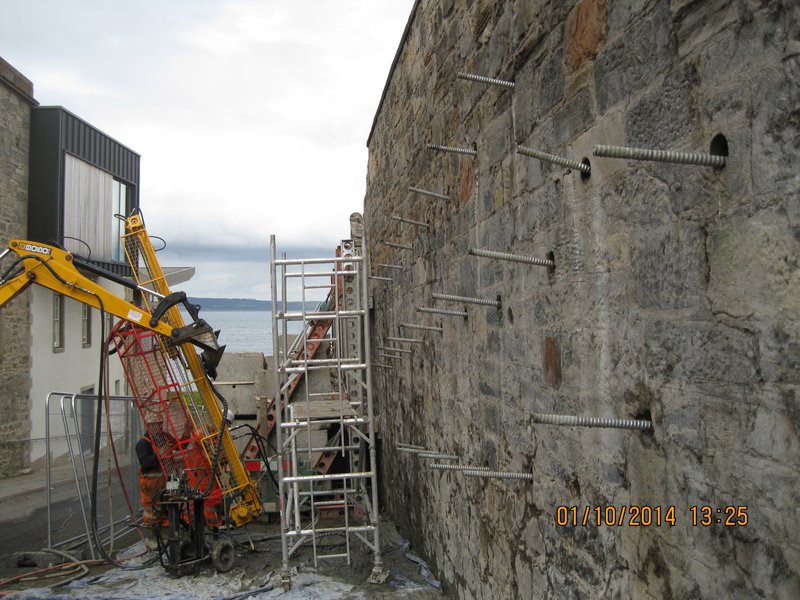 Granton - Soil Nail Retaining Wall Stabilisation
Byland Engineering supervised the works which included take down and reconstruction of free-standing parts of the wall, enabling the existing wall to be retained and for prior localised emergency temporary propping works to be removed as well as installatin and testing of the soil nails. 
To satisfy aesthetic considerations, nail heads were encapsulated into purpose designed galvanised and painted rounded steel covers.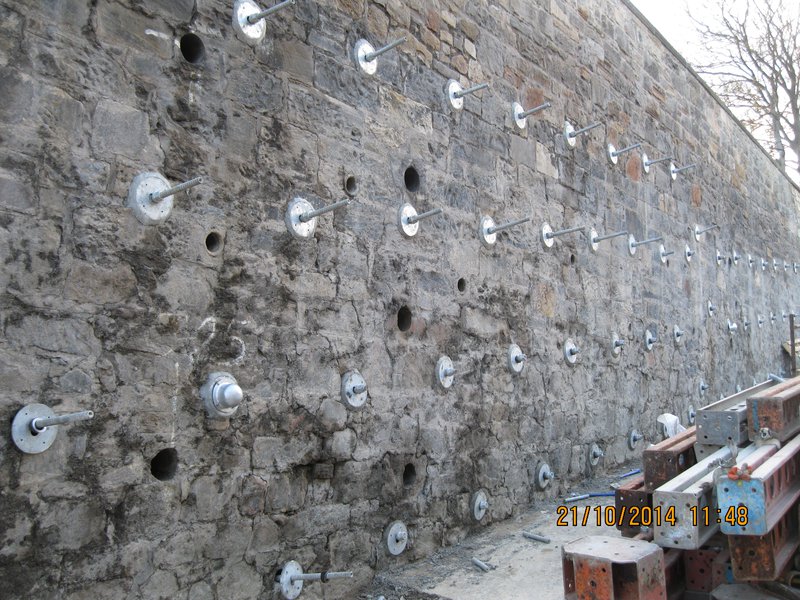 Granton Retaining Wall Stabilisation - Installed Soil Nails